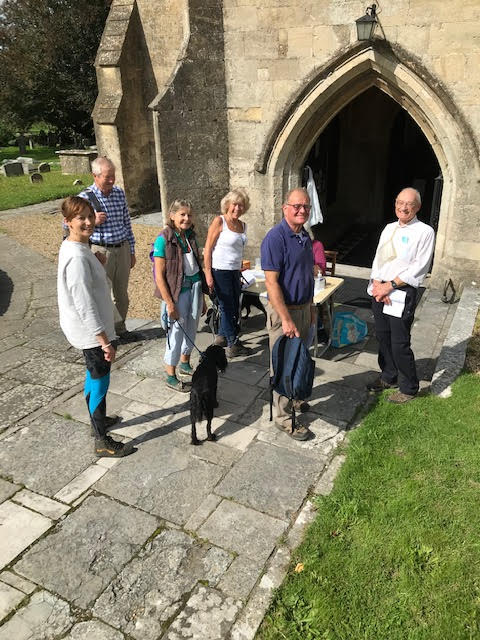 To get involved with the Ride & Stride, download a sponsorship form and notes for participants, contact your local Parish Organiser, or contact Keith Rayward – kcr.rs@btinternet.com
(N.B. It is a condition of participation that, save to the extent required by law, the Wiltshire Historic Churches Trust accepts no liability in respect of death or injury sustained by any participant.)
Gift Aid
Participants are encouraged to ask their sponsors to tick the Gift Aid box on the sponsorship form. This enables us to claim an extra 25% from the Inland Revenue for the benefit of the Trust, at no extra cost to the sponsors.
Just Giving
Sponsors can donate through the JustGiving site, which is simple, fast and totally secure. You can set up your own sponsorship page, so that friends and family from anywhere in the world can donate on line. You should state in the "personal message box" the name of the church to which you wish the money to be sent. JustGiving does the rest, including adding Gift Aid.
Create your online Ride & Stride 2022 sponsorship page here:
Link to JustGiving.com fundraising-page creation
Please do email a link to your JustGiving page to: kcr.rs@btinternet.com, so that we can track your achievements.
Prizes
The Brooke Cup and £500 is awarded to the best achieving parish (calculated by multiplying the amount raised by the number of participants). Runner-up prizes of £100 and £50.
The Junior Group Cup (and £100) is awarded on the same basis to the most successful group of Under 18-year-olds. Runners-up get £50.
The cups and some of the prize money have been generously donated by Lord Brooke of Sutton Mandeville, Past-President of the Friends of Wiltshire Churches.
There are also individual prizes for the best achievements (most churches visited, most money raised) in 3 age-groups: under 16, between 17 and 65, over 65.
Privacy
We are committed to protecting your privacy and will protect your personal information in accordance with the WHCT Privacy Statement 2020