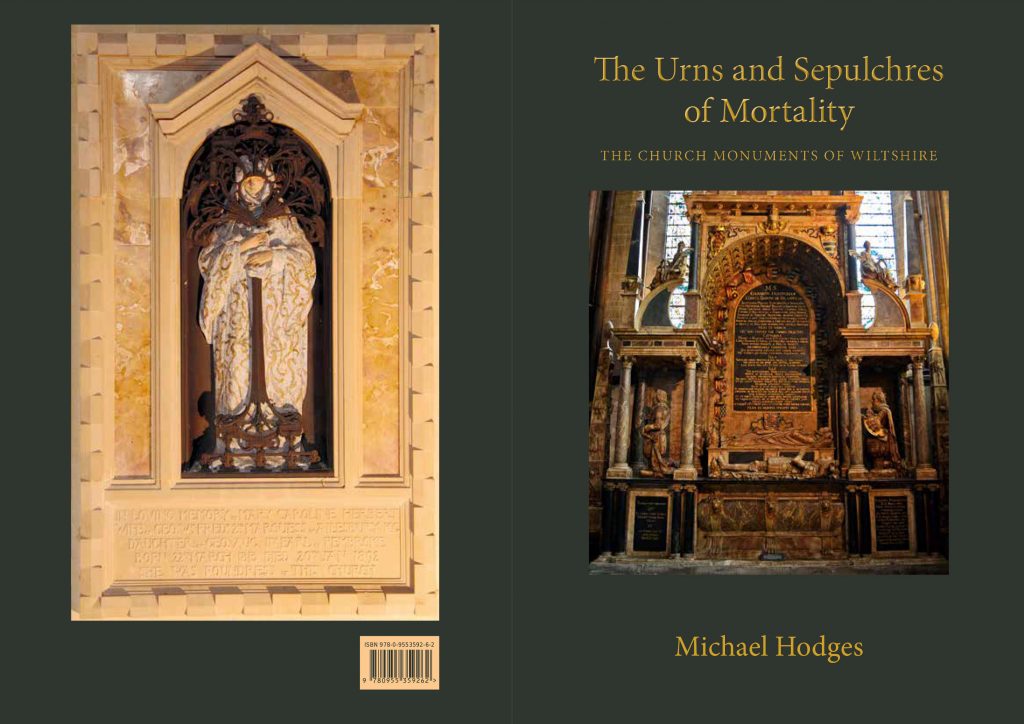 By Michael Hodges
This booklet is the first comprehensive photographic guide to the church monuments of Wiltshire covering both those in Salisbury Cathedral and those in parish churches throughout the county. 
It traces their history from various unknown Anglo-Saxon tombs in Ramsbury to that of Nikolaus Pevsner in Clyffe Pypard churchyard.
Salisbury Cathedral has a large collection of the tombs of medieval bishops. Effigies of medieval knights can be found there and elsewhere in the county.
The first evidence of the Renaissance is evident on the tomb of the 1st Lord Stourton at Stourton in 1536, and this new style was then further developed for later 16th century tombs at Lacock (Sir William Sharington) and Ludgershall (Sir Richard Brydges).
The 17th century saw a considerable number of "swagger" tombs at Lydiard Tregoze (the St Johns) and elsewhere.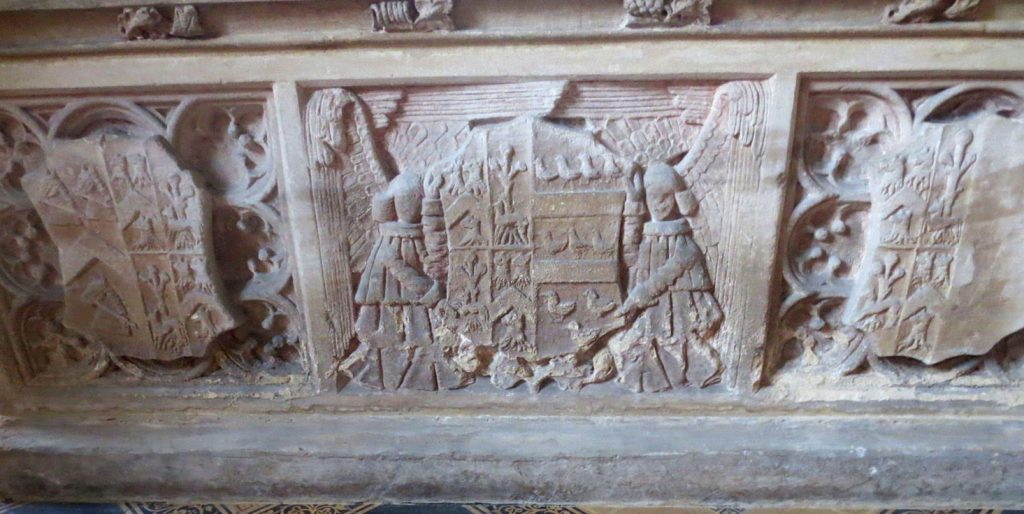 The Author
Michael Hodges was educated at Eton and Balliol where he read history. He spent forty years as an investment banker. He is married to Veronica. He is a trustee of the Wiltshire Historic Churches Trust, a Fellow of the Society of Antiquaries and a Deputy Lieutenant of Wiltshire.
Orders
Orders should be placed with and cheques addressed to:
Wiltshire Historic Churches Trust
c/o Lawn Cottage
Fonthill Gifford
Tisbury
Wiltshire
SP3 6SG
Please send me …… copy/copies at £10
Plus £3.00 per copy (postage and packing)
I enclose a cheque for £             Payable to the Wiltshire Historic Churches Trust
Name… … … … … … … … … … … … … … … … …
Address… … … … … … … … … … … … … … … …
… … … … … … … … … … … … … … … … … … … … … … … … … … … … … … … … … … … … … …
Postcode… … … … …  …Telephone… … … … … … …
email… … … … … … … … … … … … … … … … …
We are committed to protecting your privacy and will protect your personal information in accordance with the WHCT Privacy Statement 2020