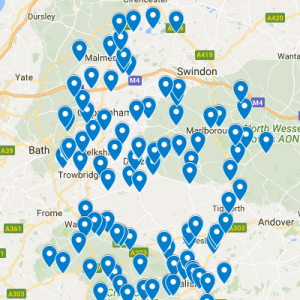 We have created eleven Church Trails which highlight a number of churches and chapels which can be visited conveniently in one journey.
There is a description of every church and chapel on each trail. Follow a Trail to get a flavour of the story of English architecture and the church and/or order and refer to our publications.
If you would like to take part in a guided group tour you will find details at the 'Future Events' section of the 'Friends' page of this site.
You can suggest a church in Wiltshire to be added to this website.
Related church organisations are listed here
The NCT Explore Churches website also provides coverage of Wiltshire churches