CHRISTMAS CARDS

In this strange year, we believe that the sending of Christmas cards may receive quite a boost from those wishing to reconnect with absent friends.  We hope that our two offerings will appeal, particularly as one features Raphael the patron saint of medical workers.  The profits from the sale of these cards will go to the Wiltshire Historic Churches Trust. 

We have two choices (see illustrations below):
1. Stained glass memorial window from St Andrew, Chippenham: Raphael, patron saint of travellers and medical workers.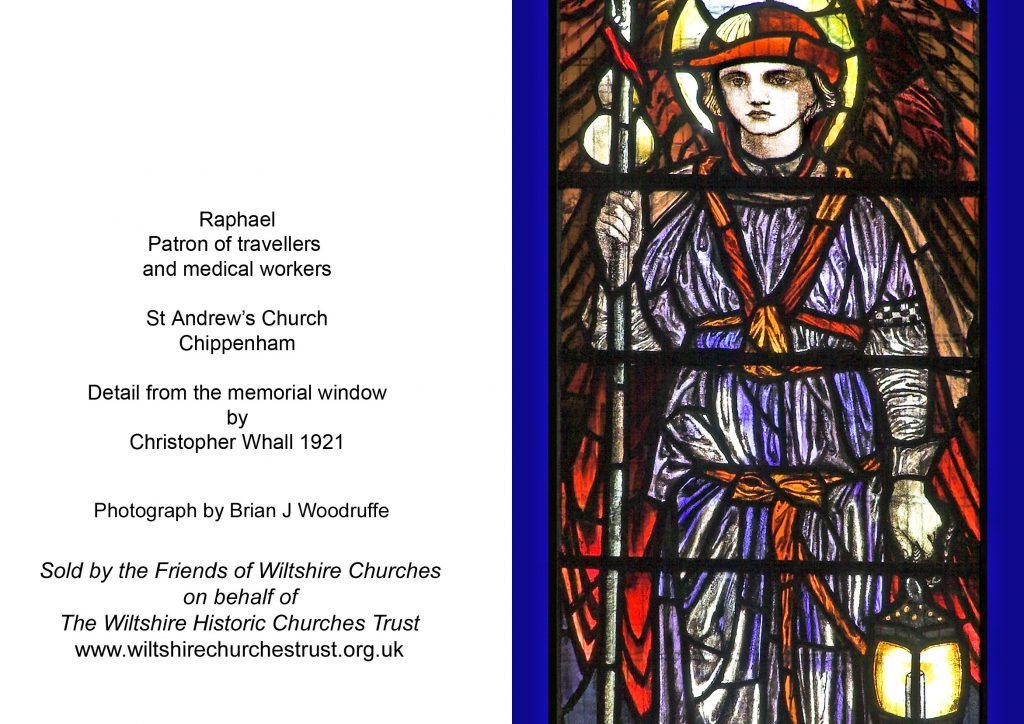 2. Stained glass Nativity scene from St Sampson, Cricklade.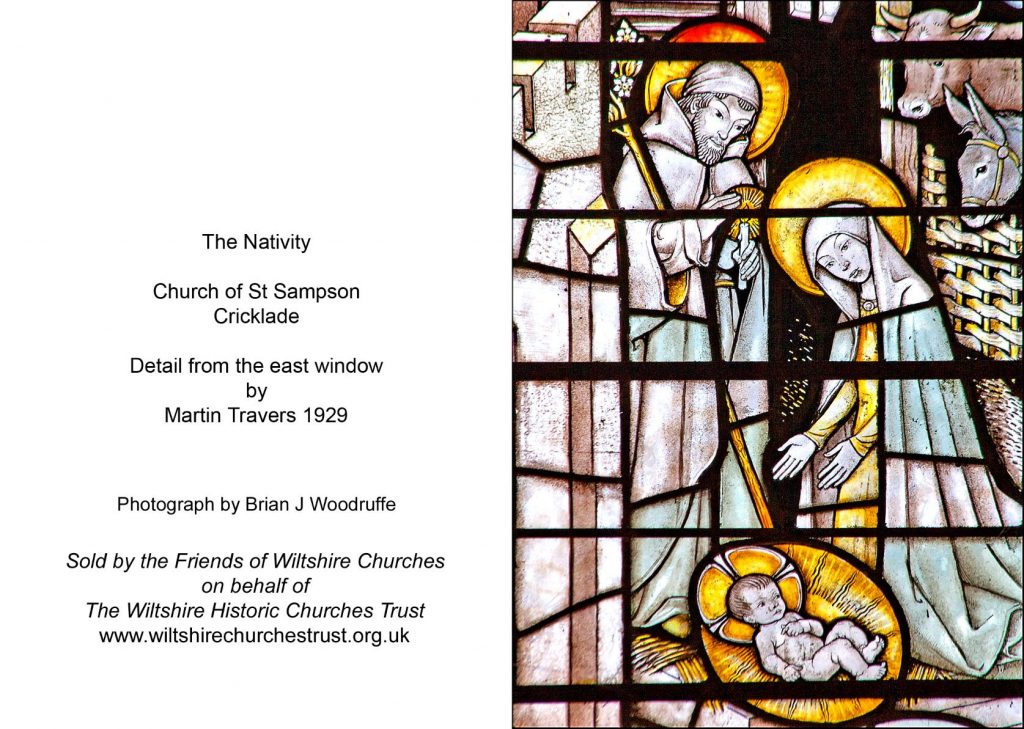 The cards will have a greeting (With best wishes for Christmas and the New Year)
They are priced at 50p each and are only available in packs of 10 (ie £5 a pack)
Postage and packing: £3 per 10 (or less) packs.

The cards are ready for despatch so please send your order now to Jeremy Groom (jeremygroom@outlook.com) and make clear which design(s) is/are required, and the number of packs being ordered.
No payment in advance; an invoice will be sent with the cards.

It only remains for me to wish you a Happy Christmas as we wait for better things in 2021.

Martin Knight
Chairman of The Friends