We are once again offering the Friends of Wiltshire Churches a choice of Christmas cards showing images from two of our wonderful churches. Two designs are on offer.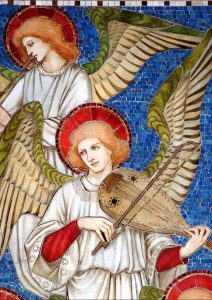 Mosaic of Angels playing instruments from St John, Warminster.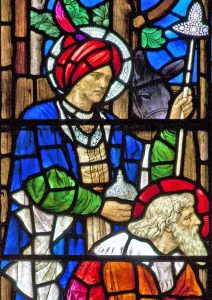 Stained glass of Kings from St Mary the Virgin, Upavon.
The cards are available with or without a greeting (With best wishes for Christmas and the New Year) They are priced at 50p each and are only available in packs of 10 (ie £5 per pack), with Postage and packing: £3 per 100 cards (or less).
Please send your order to Jeremy Groom (jeremy.groom1@btinternet.com) and make clear which design(s) is/are required, whether a greeting is required or not, and the number of packs being ordered. No payment in advance; an invoice will be sent with the cards.
Martin Knight, Chairman of Friends